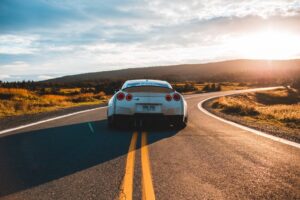 We buy left hand drive cars UK
Our company exclusively buys left hand drive cars. Our specialty is purchase and re-marketing Spanish, English, and all LHD cars for 500 – 50k euros. We have been importing and exporting internationally for over 25 years, and as a family business, we can guarantee you a personal, transparent service.
We'll give you an accurate estimate of your car's value and handle all the paperwork so you can sell it or de-register it. All vehicles are welcomed, left or right hand drive. We also offer quick, easy, and safe payment options.
What do we offer?
We handle registration, transfer, and deregistration of your vehicle
Vehicles collected from a customer's address in Ireland or the UK
A variety of purchases across the Balearics
Consideration should be given to light commercial vehicles
Payments are quick, secure, and not prone to fraud.
You can have your left hand drive vehicle collected from anywhere in England, Scotland, Ireland, and Wales. We have years of experience dealing with legal paperwork from different countries for owners to exchange cars.
Our experienced drivers have driven all over Europe for years, so we'll just fly into any European airport and make our way to your location – it's that easy.
How do we buy left hand drive cars UK?
As a company, we put our customers first and listen and understand their needs. It's our understanding that you're busy at work and at home, so we work around you. You can see and collect at any time, anywhere, whether at work or at home. Don't worry if Sunday is your only available day.
Additionally, we view and collect vehicles on Sundays, because we understand our customers' needs.
What made you sell your LHD car? Have you moved back to the UK? If so, I'd be happy to buy your car.
Do you want to trade in your right-hand drive car for a left-hand drive (LHD)? You can have an under-write from me if you'd like.
Left hand drive (LHD) cars are always very welcome here, whether they're UK, Spanish or French.
We work with a Spanish company that can sell you a Spanish-registered car directly, so you don't have to worry about SUMA (road tax) or traffic fines.
Send me the form opposite or call me on 0800 999 5161. I will get back to you with an offer.